Last night Jackie and I had an opportunity to see the first LOL Brazil show held in Orlando.  Brazilian comedians, Leo Lins and Murilo Couto hit the stage at The Plaza Live and had the audience LOL.
Here are some action photos of us with the comics prior to the show.  We are looking forward to seeing Mauricio Meirelles perform in November.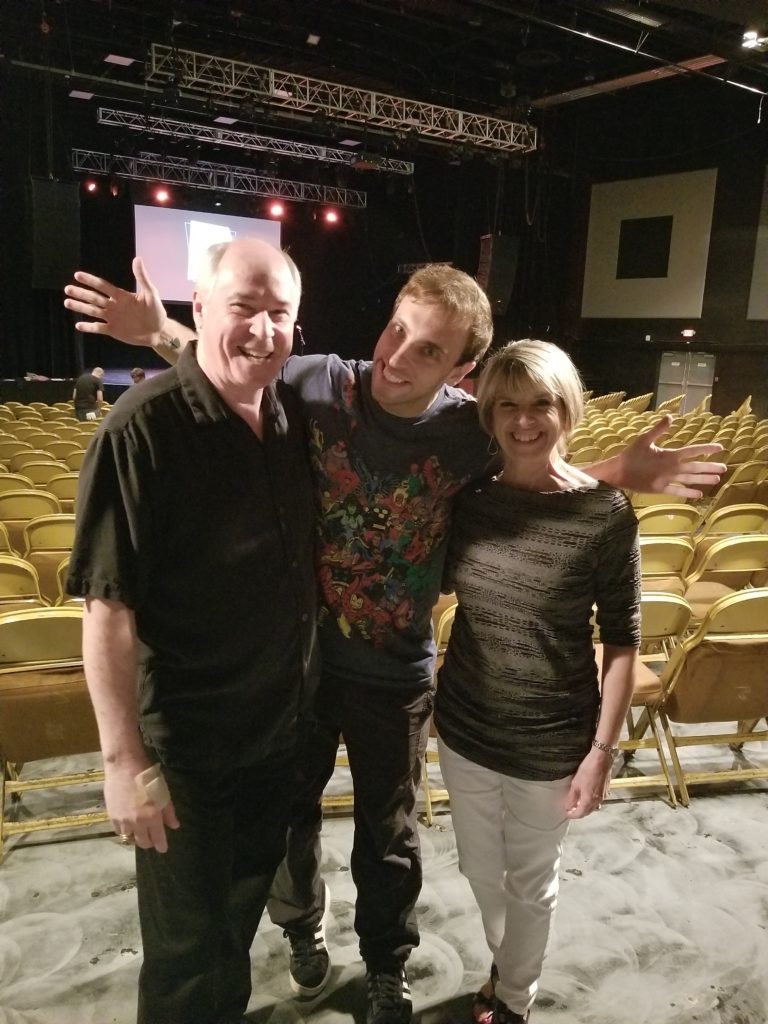 Leo Lins is trying to teach us Portuguese so we will understand the jokes later.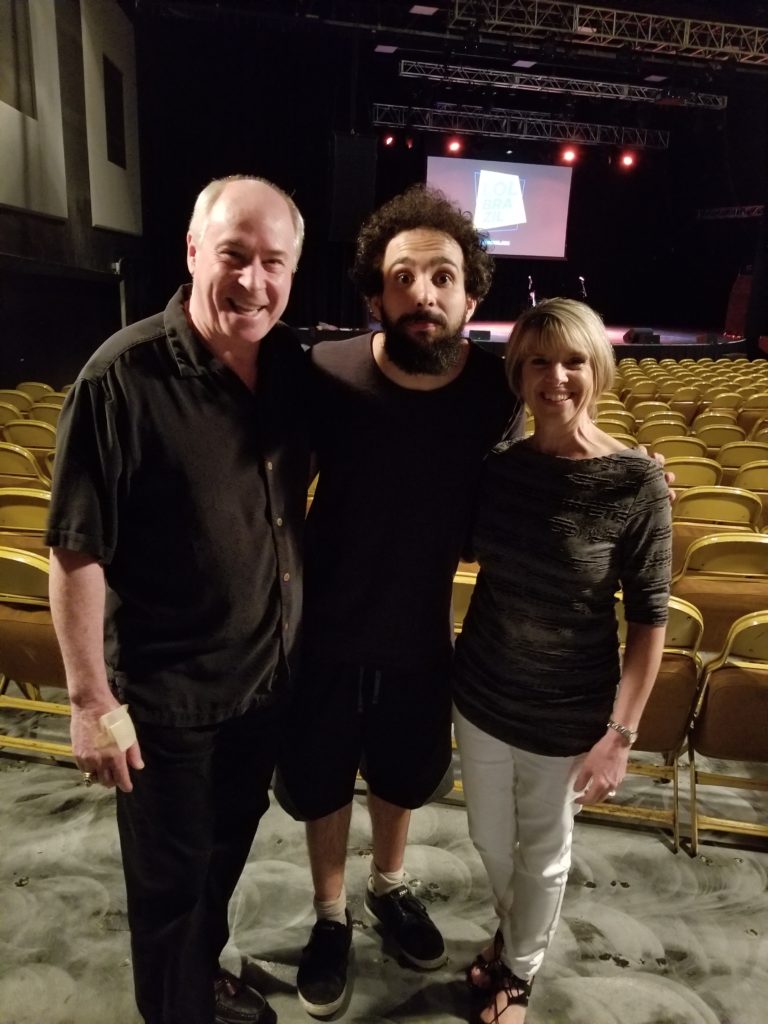 Murilo Couto was astounded that we could say "Oye!"
However, we were the only folks in the place that had no idea what everyone was laughing about.  One time everyone looked at us and laughed.  Something about "Gringos."