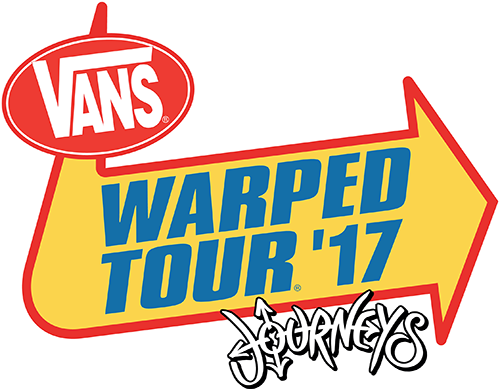 Today the Warped Tour returned to Orlando, held at Tinker Field, a park where the old Tinker Field minor league baseball stadium previously resided. However, the weather gods were not kind to our clients this year. A massive thunderstorm rolled through late afternoon. This wasn't the typical Central Florida 20-minute hard storm – it lasted for quite some time. Luckily we were able to get there early and saw our client Neck Deep perform. The Warped Tour folks made a very smart decision to put them on early as the nasty afternoon weather was predicted.
We had five clients performing at this event; Neck Deep, Trophy Eyes, Counterparts, Creeper,  and Sonic Boom Six.
Here is a picture of Delia Figura, our International Accounts Supervisor, with Sonic Boom Six.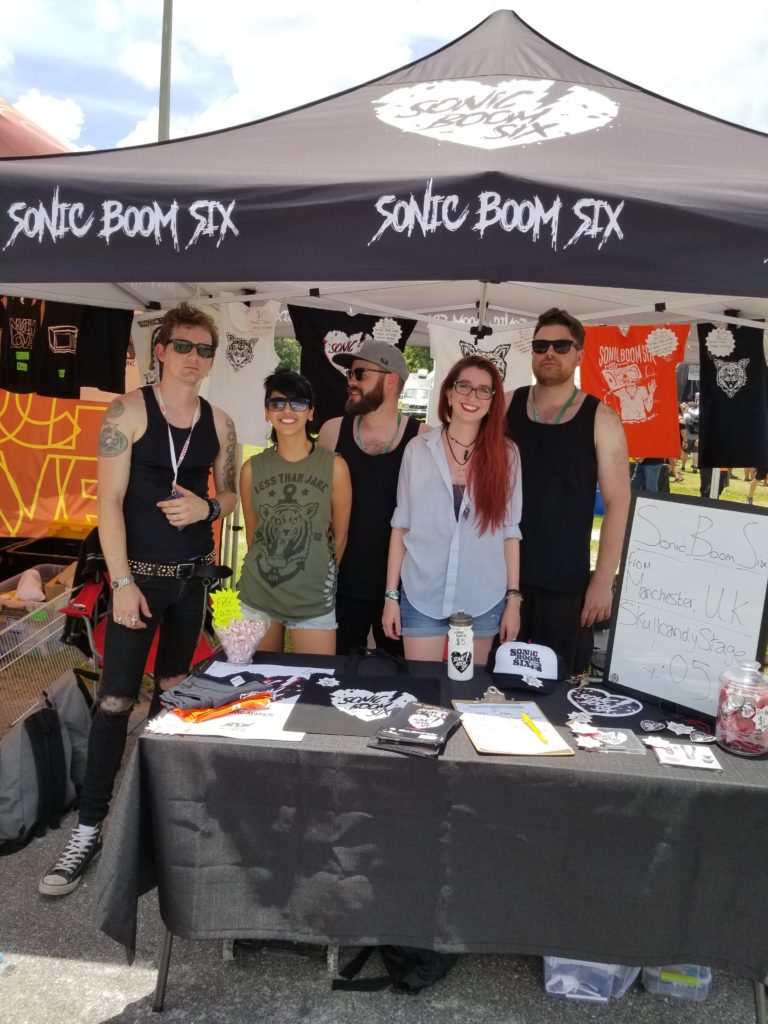 …and one more of Delia with Simon Scott from the band Creeper.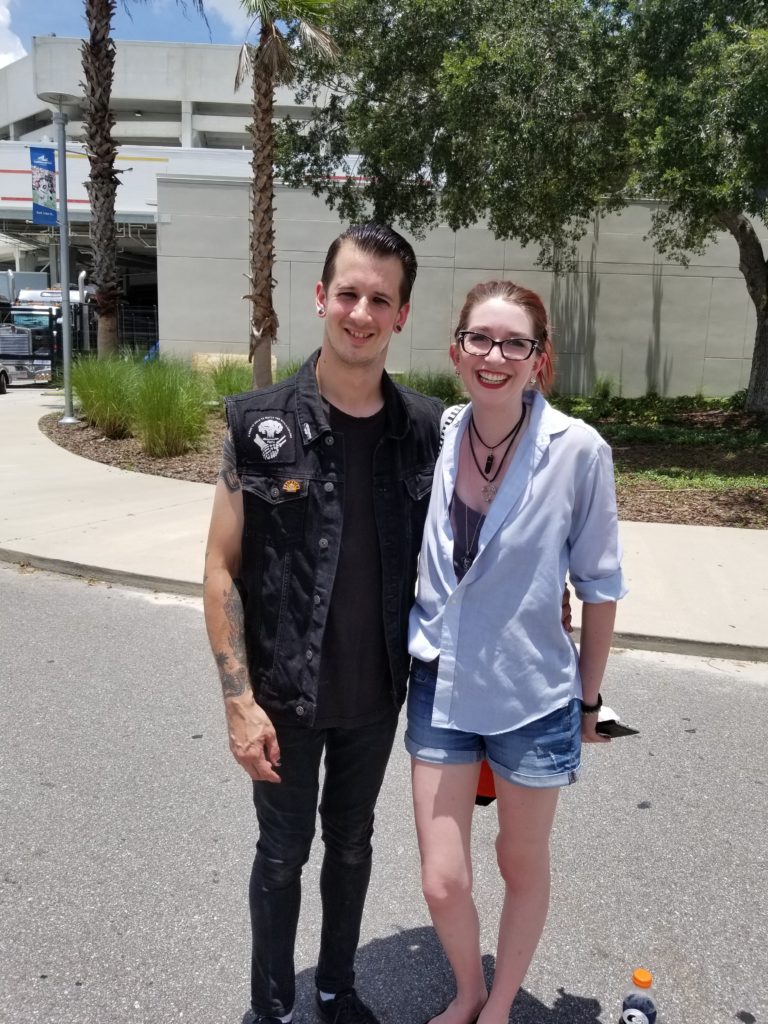 All in all, a very successful show for both our company and clients!